Sometimes thinking about living life to the fullest means pushing your mind to the limits of what you could possibly do. That's why it's not only fun, but important to take a look at lists like this list of "100 Things to Do Before You Die."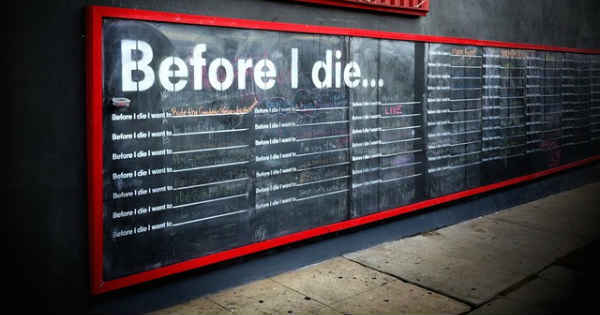 But this list isn't made up of all the "usual suspects."
Message from Guided Mind: Are you scared of accomplishing some of the things from your list? Let go of your inhibitions and complete your whole list!
It will challenge you to expand your thinking beyond just beautiful places to visit (though some of that is included too).
It will also challenge you to think about:
The kind of person you want to be towards yourself and others.
The goals you want to achieve.
What you want to learn and leave behind.
Reading this list is a kind of life planning exercise.
So go ahead and take a look, and for the full list head to http://www.wishingwellcoach.com.

Jessica Sweet is a career and small business coach for creative thinkers and passionate people who want to stop being bored at work and find out what is possible for them.
<a href="https://twitter.com/share" class="twitter-share-button" data-url="https://www
.guidedmind.com/blog/100-things-to-do-before-you-die" data-via="GuidedMind" data-size="large" data-count="none">Tweet