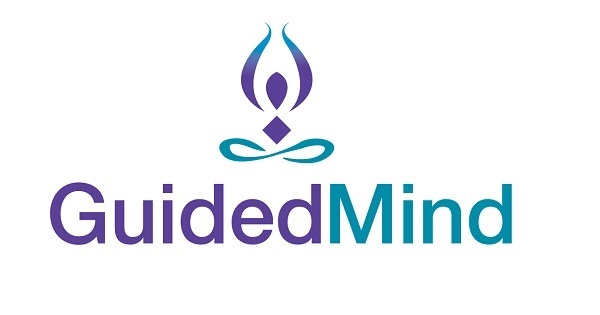 Why Write for Guided Mind blog?
1. Contribute to the Wellbeing of Others.
By writing an article for Guided Mind, you will be helping hundreds and thousands of other people to solve their problems, see the world in a different way and change their perception - ultimately you will help them grow and lead a better life.
If you are the kind of writer we are looking for, this will be a motivational boost for you.
2. Gain Exposure for Your Business and Personal Brand.
Your article will be seen by thousands of visitors. We share every article multiple times over our Guided Mind Facebook Page (over 205.000 fans) and our sister Facebook Page - The Law of Attraction Library (over 310.000 fans). We also share articles to our (admittedly small) Twitter following - find us @GuidedMind, as well as on Guided Mind Google+.
All of our fans and followers are 100% real and organic - they actually liked our page because they are interested in what we have to say. That is why many of our posts get hundreds of likes and shares.
The best articles will also be shared on other Facebook pages we collaborate with.
3. Author Bio.
At the end of an article, each authors have space to talk about themselves; they are able to share their contant info and can also showcase their products - up to three links total.
4. Kickstart Your Writing Career.
Getting featured on Guided Mind blog can serve as a reference to your future clients and sites you wish to be a part of.
Who can Guest Blog on Guided Mind?
Our guest bloggers are people passionate about helping others. Usually they have a blog or a product of their own (or both!), that is relevant to our own products.
We do not accept pitches from third party companies, freelance writers writing for an agency or from bloggers that want to pitch products not relating to the theme of our site.
Article Guidelines and Editorial.
Please note that by sending your article to us, you agree to all of the following.
Topics of Interest.
Hot topics generally include manifestation/lifestyle design, achieving happiness, procrastination is pretty hot, money mindset is always popular too, as well as health, wellbeing and relationships, but we publish on a broad range of topics really - so don't be afraid to hit us up with your idea!
Preferred Article Length.
Most of our articles are between 600 and 1200 words long. We do accept longer or shorter articles on occasion. If you're article is longer or shorter, please let us know.
Original, Unpublished Work Only, Please.
We generally do not republish articles from other sites. We accept only original, unpublished articles. Please note that any article you send that gets published is property of Guided Mind
. If you want to publish the article on your site after a couple of weeks, do let us know.
Article Formatting.
Please send an article in a Word file, and please do not code it in HTML. Our blog is on a custom made CMS and it will just be more work for us to remove the html formatting before we can publish the article.
Images.
We take care of all the images, you only need to send us your headshot that goes with your author bio.
Titles, Introduction and Structure.
Titles: Titles should be simple and catchy; they should also at least hint what the reader will find in the article.
Introduction: Please keep your introduction as short and engaging as possible, and go straight to the meat of the post.
Structure: Our readers generally appreciate helpful, actionable, positive list type posts that offer solutions to problems.
Editing Your Writing.
We are more than happy to showcase your voice, so we will usually not edit your style of writing, but we do keep the right to format the article any way we see fit. We will include links to other pages found on GuidedMind.com and on the internet within the article, whenever we feel it's relevant.
Author Bio.
You are free to link to your blog and your product, as well as your social media account. We usually limit the bio to three links - and a max of up to two links to your site/blog/product.
Please do not use keyword rich anchor text. Use either brand name (the name of your product or the URL of your site) or a "naked" URL.
Please send us your bio and a picture to accompany it, together with your article.
We accept no affiliate links!
Contact Us - Pitch Your Idea.
Please send us your article ideas (a working title plus a very brief description of what the article will be about), OR a finished piece at [email protected]
We will reply within 72 hours.
Your Article is Published.
If you article is accepted, we will notify you with the publishing date, and will also let you know as soon as we publish the article on our blog. We will share it with our social media audience, and expect you to do the same.
Demographics.
Organic (Google) Visitors: There are ever so slightly more men Googling Guided Mind than there are women. About 35% of them fall in the 25 to 34 years old age bracket, while 18 to 24, and 45 to 54 year olds make up a significant part of our audience as well.
Facebook Audience: Our Facebook demographic is consisted of roughly 75% females. Most of our audience is between 25 and 54 years old, with 35-44 age group making up over 30% of the total audience.
The majority of our audience across both platforms is based in USA, Canada, Australia, UK and Ireland.
Examples of Articles that did Good.
This is how we feature our guest writers - guest articles:
https://www.guidedmind.com/blog/7-ways-to-feel-rich-and-abundant-right-now
https://www.guidedmind.com/blog/the-2-most-powerful-truths-when-manifesting-abundance-and-positivity-isnt-one
https://www.guidedmind.com/blog/5-ways-to-change-your-money-mindset-in-the-next-60-seconds
https://www.guidedmind.com/blog/8-gradual-steps-to-getting-over-a-breakup
Here are more posts that did really well:
https://www.guidedmind.com/blog/7-things-happy-people-do-differently
https://www.guidedmind.com/blog/7-ways-to-boost-your-self-esteem
https://www.guidedmind.com/blog/5-exercises-to-unblock-your-heart-chakra
https://www.guidedmind.com/blog/8-beliefs-you-must-hold-to-have-more-money
https://www.guidedmind.com/blog/8-reasons-to-be-more-grateful
https://www.guidedmind.com/blog/the-12-habits-of-happy-couples
Thank you for reading this page!
If you've read through it, you are most likely a great match and we will be able to work together!
Have a great week!