Hi there and welcome to the Guided Mind blog. Here we will be giving you information and guidance on meditation, as well as self improvement generally, and hopefully we'll really be blogging and sharing our lives, our challenges and successes too! We can't wait!
What is Guided Mind?
We are an online web-store offering the world's largest collection of unique, goal focused guided meditation audio mp3s and cds.
We have just opened our doors so at present time we have around 50 different sessions to choose from, but over the next few weeks we will be recording and releasing albums in all areas of self improvement.
You can browse our current selection of products here.
but wait...
What is Guided Meditation?
Guided meditation is a fusion of meditation and guided visualization, but much more powerful, as you are getting all the amazing benefits of meditation, and are also improving a specific area of your life with the guided visualization
If you've never used guided meditations you're in for a magical experience which will have amazing benefits for you in all areas of your life.
It works by helping you to visualize a journey in your mind. As the brain cannot distinguish between a real or imagined event, the Guided Mind journeys become part of your subconscious memory.
What to Expect
All of our albums are simple, enjoyable and relaxing experiences.
They are all also quite short at around 20 minutes each - so that you can take a mini time out from your day, listen and get a re-charge or a re-focus really quickly.
Each one is a mini journey through your mind.. a visual journey where you will explore beautiful beaches, tropical jungles, traverse rivers and climb waterfalls. Each journey has inner meaning and subtle language which will align your mind to your goals.
Everybody will be different and will have different experiences with our guided meditations. Generally, after listening to your guided meditation, you will feel very relaxed, at peace and will start a journey that will ultimately help to change your life, depending on the meditation you have chosen.
Meet the Narrator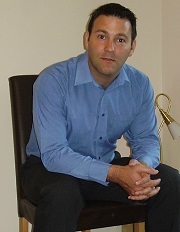 I'm Steven Aitchison, and I am your narrator for all of the guided meditations
.
I am the UKs No1 Personal Development blogger and the author of 4 books, and creator of a wide range of personal development products
With a degree in Psychology and an obsession with personal development, and helping others to see their own potential I am really excited to bring the power of guided meditation to you.
I am so excited to hear about your experiences!
Please get in touch with us to let us know how our meditations have helped you and what the experience was like for you!
Experience it Before You Buy
To get the best out of your guided meditation experience it is best to allow yourself half an hour to yourself, when you will be undisturbed. Use a comfortable chair that you can relax in. I wouldn't recommend listening to these whilst lying in bed as you will most likely fall asleep, unless of course you've purchased the sleep guided meditations.
And, to help you to get started and just experience our method and just see what it's like - you can get started with our free meditation mp3 - this is a full length album, and this one in particular is a relaxing, calming, stress-busting experience.