Are you feeling run-down, worn out and feeling unfulfilled by life?
Like you're sprinting in a race and you have no idea where the finish line is and where you're going?
It's pretty much where I was 3 years ago...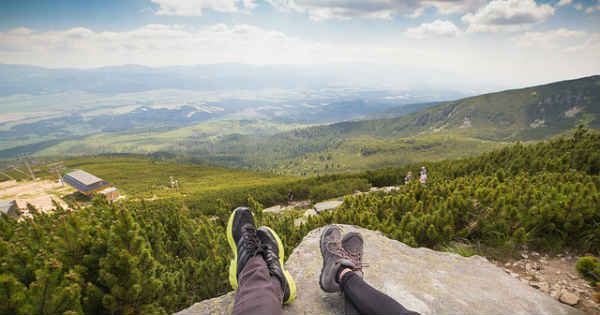 I was so busy that I didn't have time for myself.
I was in a hyper-active job in politics where every minute of my day was felt extremely important. My calendar was booked, my mind racing and I could hardly keep up with my life.
The adrenaline of my life was addictive and kept me going. The news, making the news and the ups and down of who's ahead in the political world preoccupied my time.
After some time, it all began to take a toll on me:
A long-term relationship ended.
I quit my stressful job.
I left the place I was living in.
I took some time off, traveled and had to rethink the way that I was living my life.
When you're living mindlessly and unconsciously, you're going to crash. I was living a life that fit society's expectations but it was mindless and unconscious.
In other words, I wasn't thinking much about life in the grand scheme of things. I wasn't taking it one day at a time. And I wasn't doing what I wanted to be doing.
If you feel like you're running the race of your life but are unsure why it is you're running and where it is you're going, then this post is for you.
If you're fed up with living a mindless life a busy world, here are 15 tips to help you live a more serene life.
1. Simplify your life.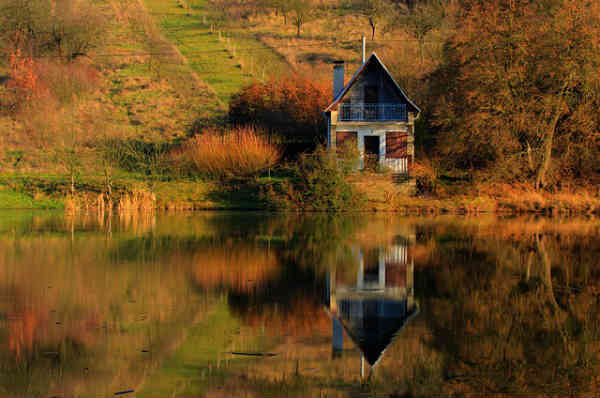 You don't have to have a garage sale and get rid of all your prized possessions but you should start looking at all the stuff you have.
Are you obsessed with things?
Do you have more things that you know what to do with?
Are you constantly buying junk that you don't need?
You don't need to throw it all out but you should have a healthier relationship with the material possessions in your life.
Buy what you need.
**Try to avoid buying things you can't afford or have to use credit for
.** + Commit to reducing the number of things you have in your home.
It's not just things that need to be simplified but your relationships and life goals.
Do you have too many of them in your life?

Can you keep your most important and empowering relationships and let go of the rest?

Let go of the friendships which no longer serve you. Spend less time on relationships that are taxing and energy draining.

Reduce the number of goals you're going after in your life. Write down your top goals in life and choose to go after 3 of them, not all of them.
2. Become more aware of your ego.
Our egos cause havoc in our lives.
It's out there trying to prove that we are better than others, desires money and power, and strives getting ahead.
It compares, judges, desires and always wants more. It's like the forever hungry Cookie Monster.
Can you take notice of your ego in your actions?
Notice what it is you genuinely want to do versus what it is your ego wants you to do.
Are you pursuing a goal because it is your genuine desire or are you going after something because you'll feel more powerful and better than others?
Examine each intention behind your action.
Keep your ego in check by practicing more humility.
See the value in others, be more considerate and open to learning.
Imagine you don't know it all and you don't have all the answers.
3. Let go.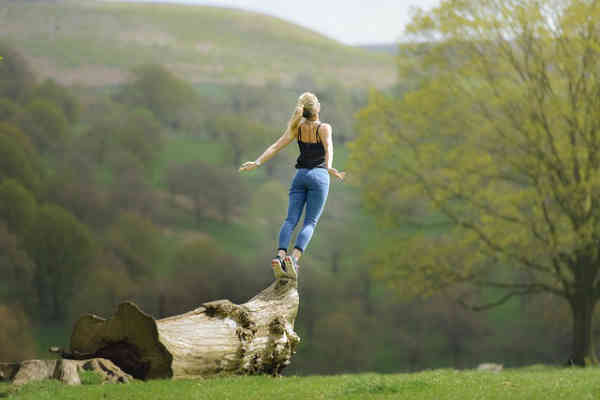 What makes life heavy and difficult are the resentment, grudges and wrongs we carry around.
People will hurt you, let you down and disappoint you. That's a natural part of life that you can't change.
You can change how you respond to their hurt. You can find it in yourself to forgive them.
Forgive others for their sake but for your sake also. Be willing to see their actions as misguided instead of intentional. Be willing to give others the benefit of the doubt.
Even if they're wrong and their actions unjustified, find the compassion to let go of their trespass. In the process, you'll feel less ager and won't have to carry around the heavy burden of resentment.
4. Be mindful of your actions, thoughts and emotions.
Take a little more time each day to be conscious of what you're doing.
Use meditation or self-observation to understand your actions, thoughts and emotions.
Look at the intentions behind why you're doing something. See what's behind strong thoughts and emotions.
Be willing to understand and have greater knowledge about yourself by watching and observing what you're experiencing.
Read also: 9 Habits that Emotionally Strong People Have.
5. Practice compassion.
Practice compassion for yourself by forgiving yourself for your past mistakes, judging yourself less and demanding less from yourself.
Treat yourself kindly, like how you would treat someone you love. Treat yourself with the joy, patience and love you would treat a small child.
From that place of compassion for yourself, extend that compassion to others.
Be readily willing to forgive them.
Try to empathize and understand where others are coming from.
Don't hold them to a high standard of conduct.
Know that they're human too and are prone to mistakes in life.
Catch yourself being judgmental or comparing yourself to others.
6. Set aside alone time for self-reflection and silence.
If you're always on the run, you hardly have any time for yourself.
Do you notice that in your down times, you are on your smart phone checking emails, playing online apps or googling random information?
"What's the weather today? What was the weather today 100 years ago? What is the weather in Morrocco today? Who is the president of Morrocco?" goes our mind and our searches on Google.
Step away from technology and people to give some time for yourself.
Use quietness to sharpen your inner stillness to learn more about yourself.
7. Listen to your intuition.
You have a strong wise guide and mentor within you that is guiding you and directing you in life.
You also have many negative thoughts and emotions that regularly fill your mind and disempower your guiding voice.
When your mind is calm, try to differentiate the two voices. The voice of love and wisdom is your intuition. The voice of negativity and doubt are your fears.
Trust your intuition more. You'll hear this voice in your gut, in your heart and in your being.
8. Extend a lending hand.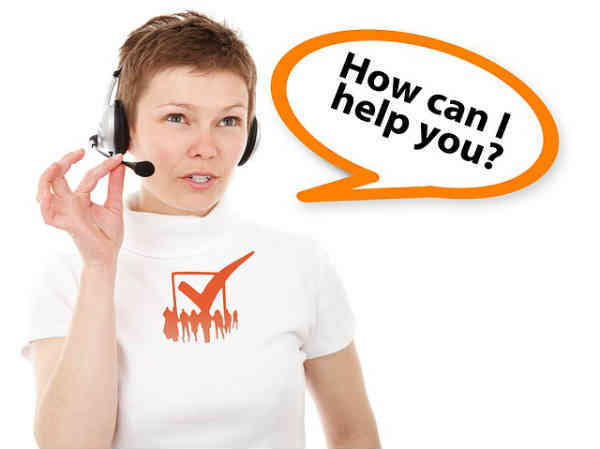 Be willing to send an inner ray of love and understanding to someone who is hurting.
Be of service to another soul. Try to be helpful in alleviating a problem they have or simply be present for them.
Look for ways to help with acts of kindness and compassion.
Have a "one good deed a day" practice where you try to help someone every single day in some small way. Someone you know or a complete stranger.
9. Do work that's in alignment with your soul.
Are you doing work that is meaningful, helpful, joyful?
Are you doing work that is soulful?
If you're not, are there parts of your job that are in tune with your spirit? Focus and enjoy those parts of your work more.
If you're doing meaningless work that pays the bill, do one of two things.
Come up with a strategy to transition out of your day job or spend more time outside of the office doing work that fulfills you. Spend more time with your kids. Volunteer more.
Provide your services to others at no cost. Work on your passion project and creative efforts in your spare time.
Read also: 9 Toxic Things You're Doing That Will Kill Your Soul.
10. Treat others like you would like to be treated.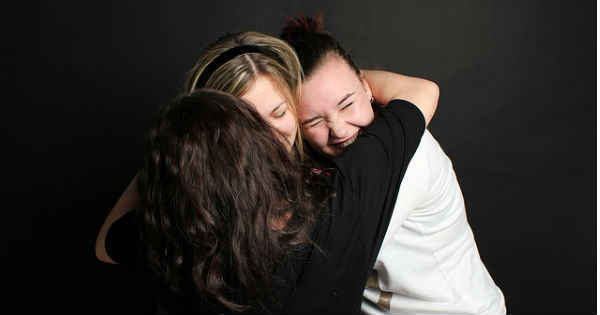 Just because this is the Golden rule that's mentioned in every religious tradition doesn't mean that any of us actually do this.
Don't focus on getting ahead, comparing yourself or showing others how you're better.
Don't try to get one up on them or sneak one past them in life or business.
The laws of cause and effect are strong. What you do will come back around to you in a different form.
Act and treat others exactly the way you would like to be treated.
Give more when you feel like taking.
Forgive when you feel like punishing them.
Help more when you feel like taking.
Be gentle when others are unreasonable.
Be kind when they're hostile.
Be helpful.
What goes around, comes around.
11. Be willing to let things be.
You don't have to change everything that bothers you in life, when it comes to people and circumstances.
Part of living is acceptance.
Instead of trying to change someone, see if you can shift your perspective and accept them for who they are.

Instead of resisting or fighting change, see if you can learn to accept it.

What if you didn't disagree with someone else about facts or opinions in conversations?

What if you let go of the person you broke up with mentally and emotionally?
What if you came to terms with changes in your job, a new boss or nosy neighbors?
Can you try acceptance instead of resistance?
12. Appreciate the small things.
If you took the time to be thankful for the smallest things in life, your life will be so much richer and satisfying.
You may not want to live in the house you want to live or be doing your dream job yet but you have so many things that are going for you.
You have so many small things to be grateful for; clean water, fresh air, food, dessert, transportation, family members who care about you, a job, a safe country to live in, a cell phone, internet and more.
Instead of preoccupying yourself with what's lacking and what you don't have, write 10 things that you're grateful for every morning.
Focus on the small things.
13. Be present.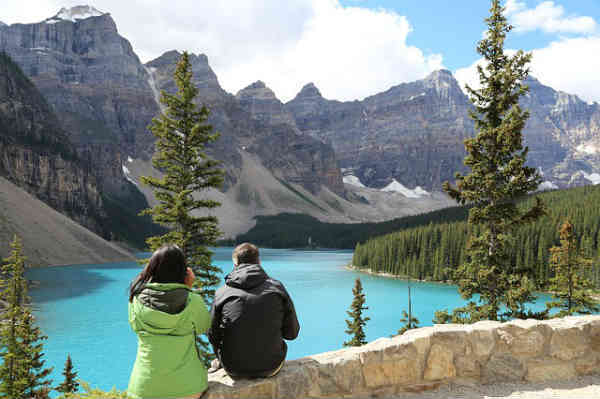 Do one thing at a time and try to focus on the task in front of you.
Don't multi-task. You may think you're getting ahead but you're not. Working on 3 things at once means you're not giving all 3 things much attention.
Give the task or person your concentration or focus.
When you give your task attention, you'll be more successful in what you're doing.
When you give a person your full attention, you'll be a better listener and friend.
14. Slow down.
Are you busy for everything in your schedule? Do you feel overwhelmed all the time?
Schedule in down time. Go through your calendar and write in time when you are not going to do anything. Prioritize that time.
At work, take your break and your lunch. Don't skip your down time at work.
Slowing down will allow you to be more relaxed, more productive and to be more mindful of what you're doing.
Look at obligations and commitments in your life you can't keep. Did you sign up for a class, a group or an activity that is taking up all your time? Apologize and bow out of it for now.
Have more control of your time by being more mindful of how you're spending your time.
15. Embrace joy. Do more joyful things.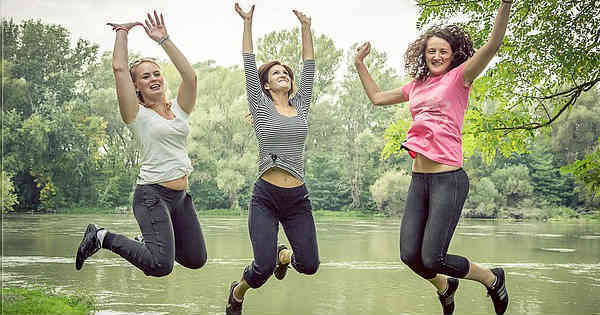 How much of your day do you spend doing the things that you want to do?
How much of it is filled with fun, joy and passion?
If not very much, you can change that. You can dedicate a portion of time each day to doing the activities that fulfill you and bring you joy.
Carve out some time to write, paint or take photos.
Spend time with people who you enjoy spending time with.
Stop your car when you pass a beautiful sunset and take it in.
Small steps in joy will lead to a lifetime of joy.
If you don't have the life you want, take some small steps described above to redesign the life that you do want.
Be more mindful of your day to day actions. Cut out the things that overwhelm you and frustrate you and spend more time doing the things that bring you joy.
Reduce your commitments and increase your fulfillment. Do less. Be more.
Vishnu is a writer and coach who helps people coming out of divorces start over and rebuild their lives.

For weekly updates, visit www.vishnusvirtues.com. For his Amazon book, 10 Sacred Ways of Healing a Broken Heart, click here.